We said farewell to Prague on Saturday and made our way to Belgrade, Serbia where we'll be living in for the next month. A handful of us chose to go rogue and do a short stopover in Budapest to explore the city. It's a place I've always wanted to see and we drove right through it on our bus to Belgrade so it made sense to take advantage of being there and see the town. Check out some pics from our one day in Budapest below:
I spent most of the time there with Alicia and Ee – we did a total of 28,000+ steps that day and covered a ton of ground. Lots of pointy, old buildings and famous statues. I never realized the town is actually Buda and Pest split by the Danube River… learn something new every day…
Prague post-game commentary
So bottomline: Prague is amazing in every way and I could easily see myself living there. I already did a video walkthrough and a detailed writeup on all the positive attributes so I figured the more challenging task would be to come up with a list of the negatives. Here is the short list of those:
This guy sawing concrete outside of our apartment every morning at 7am was my least favorite person in Prague.
Czechs are a bit cold and standoffish when you first meet them.
Bring your own leafy greens when you visit. As Andrew from our group eloquently said "Prague is the city vegetables forgot."
We saw a bunch of random fireworks displays but the fireworks all seem to explode at roughly eye-level. Curious how that goes for spectators near the launch site.
Czechs have an interesting escalator protocol coming out of the subways. They all form single-file line one at a time standing on the right but maybe only 1 in 100 walks up the left side. They effectively halve their throughput and create a massive traffic jam for the outlier use case where someone passes on the left. Not sure how you change a societal habit like this but it would go way faster for everyone if people just got on two-by-two.
BO in the subways is very real. If Pagely has a massive exit at some point I'd like to take some of my proceeds and install deodorant dispensers in the subways as a public service.
I think Czech drivers may have more regard for ducks than pedestrians. You have to be on your A-game while walking through crosswalks.
Other than those nitpicky points, what a fantastic city…
Thoughts on Remote Year travel thus far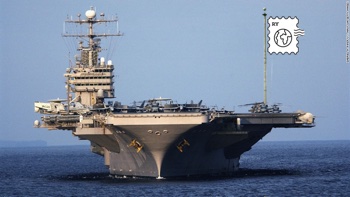 The best analogy I can think of is sailing the Pacific- sure you could probably figure out how to accomplish it on your own solo. But why? Remote Year is like sailing the Pacific with an aircraft carrier as your home base. You can still island hop, do side adventures in a skiff to get sailing fix but then you always have a stable/secure platform to work from and a community of fellow travelers to share the experience with. As I've written before, I had explored the notion prior to being on Remote Year of doing a working US road trip that would allow me to connect with folks I hadn't seen in a long time while performing my role for Pagely. Unfortunately when I got down to brass tacks, the logistical overhead associated with planning accommodations and travel were ultimately preclusive. RY solves the logistical overhead issue and provides the community base to make the travel more social and enjoyable.
I setup RemoteYearBlogs.com to make an easy method for us to follow each other's writing with the intent that it might lead to even deeper conversations amongst the people we're traveling with. We have some extremely talented writers in our group and my hope was that by taking friction out of the task of monitoring each other's long-form journal-style writing (vs the usual bite-sized tweets & instagrams), we'd all get to know each other on a deeper level. I've already had conversations that emerged from having read blog posts so it's working in this capacity so far (at least for me). This should also have the beneficial byproduct of a being a really neat artifact for preserving a bunch of unique angles on the same experience when this is all over. After only 3wks of running so far that site has already collected 782 posts from people across the various RY cohorts. With the frequency of cohorts they're sending increasing, I think this blog aggregator site could become a pretty substantial blog post "photo book" by the end of this year.
Here is a smattering of some of the posts from folks in our group that resonated most with me:
Nick Fico – Dear Mom
Nancy Levenson – What is Home
Jessica Schlauderaff – Being Homeless
Angela Rose – On Letting It All Be
Molly Falco – I'm not crying, you're crying
Kelly Tappel – I'm just trying to live a great life
Chris Peloquin – One month down, eleven to go…
David Baaker – video trailer for an unnamed documentary
Lily Linquata – Landlocked
Update 7/9/16: Eddie Contento's 1st vlog episode… holy cow. This is the best recap of our first month in Prague and gives you a flavor for the journey thus far:

First impressions of Belgrade
We've only been here a few days so far but my sense is this is a place we're catching at a critical inflection point as it's waking up. It has its rough edges but that's also the rawness. The staff of Remote Year did a lot of expectation setting prior to our transition to lower the bar of expectations but IMO that was unnecessary. This place is great so far. Sure, user experience for a lot of random things here is just… off in many ways but it also feels like a city at a really interesting juncture with a bustle and yearning to it that you see only in developing, promising places. I'm looking forward to integrating here over the next month and continuing the adventure. This is the only photo I've taken here so far coming out our workspace on the main promenade area downtown.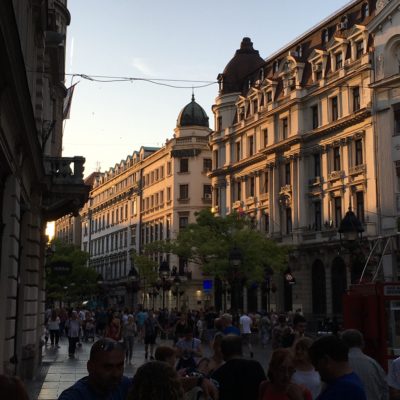 Quick update on Pagely progress
Q3 just started… unbelievable we're already half-way through this year. One year ago today I had a phone call via my laptop over crappy wifi while kite surfing in San Quintin, MX with my friend and Pagely CEO Josh Strebel about the idea of coming to work for Pagely. Fast forward a year today and we've doubled our annual revenue. My goal over the next year while on Remote Year is to then double that again. We just hired our first sales person under me on Friday last week and I'm getting the much needed support on handling day-to-day prospect interaction that is freeing me up to shift my emphasis from tactical to strategic efforts in scaling our leadgen and ultimately growing out our sales organization. Super exciting times as I implement a bunch of funnel secret sauce that should allow us to take our foot off the brake and start driving faster. I'll talk more about what specifically we're doing on this front in my half-time commentary video walk through for Belgrade. If you want to get that update from me add your email below: