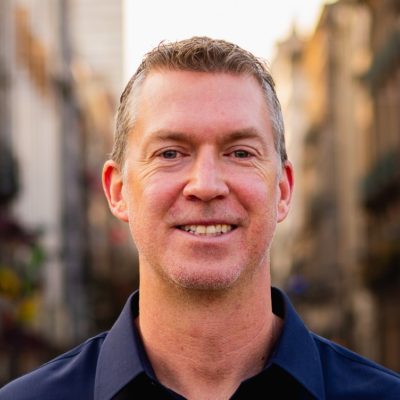 Hi, I'm Sean and I'm in pursuit of a more fully self-actualized existence. Here's what I mean by that: Abraham Maslow gave us a pyramid of fundamental human needs, the layers of which stack to the capstone of self-actualization, or "fully realizing one's Personal Legend," as Paolo Coelho would say. I believe though his capstone on the pyramid ends one level short of the fullest form of self-actualization which is helping others to do the same. Assisting others to ascend this pyramid is my focus.
Before I go any further, if you want to follow along with my journey I'd recommend requesting highly-impersonal email update below. I've been working nomadically over the past five years and have lived in 40+ countries during that time. In this semi-annual update, I document my unfolding personal journey via email with observations, reflections, epiphanies and wisdom gleaned from my travels. You can read all of my past updates at the bottom of this page and if it's something you want to get from me sign up to receive them below:
Who I am
First off I'm an open book. Here's my Why, my Prime Directives and my 10yr plan. At my core I'm a tribe uniter. I help others come together and more fully express their natural talents working together. I'm also a teacher and help others learn tactics and strategies that create leverage and allow one to rise above the rat race. The goal is to help as many prospective entrepreneurs and charities make a transition and achieve escape velocity so that they can go on to do what they were born to do. As cheesy as it sounds, I believe that helping others to rediscover the unique gift they had as a child and contribute it to the world in a more optimal way is what I was put here to do.
IMO entrepreneurship is the ideal vessel for delivering our gift and for-profit ventures are the most effective instruments by which we can amplify our natural talents and sculpt the world around us to be more the way it ought to be. The world's greatest challenges will be solved not by big faceless corporations but by inspired individuals liberated from day jobs and granted the means to do what they were born to do. There are frameworks I learn and teach to make this a reality.

What I do
I am the founder of ProblemAttic and the first consumer of the ProblemAttic platform, Charity Makeover. My goal is to create essentially a virtual Peace Corps for the modern day consisting of knowledge workers who contribute their skills remotely to help solve important world problems. I am also currently serving as the Entrepreneur in Residence at Portugal's largest incubator helping founders improve their odds of success. In February 2020 I left my job of five years serving as the Director of Sales for Pagely to go all-in on this, my passion project. I believe it's the thing I'm uniquely positioned to deliver that can have the most beneficial impact for the world if executed properly. I also write the blog Grid7 where I teach tools, tactics and frameworks for gaining leverage, host Nomad Podcast to help others gain location independence and am writing an eBook in public called Nonreliant that teaches how to become self-reliant. Prior to working for Pagely I founded a handful of startups, the most famous of which was JumpBox, Inc, a 10-year running company that domesticated open source server applications and made them more accessible to a broader audience. I've been getting deep into nocode (specifically a tool called Adalo), bruised up riding the Leiftech board and learning Krav Maga and slowly but surely mastering the sport of kite surfing here in Portugal. I wrote a kid's book (PDF) way back that has sold exactly 1 copy to date :-) Occasionally I ask/answer questions on Quora. I've served as a mentor to startups via the SEED SPOT, CEI, EvoNexus and now Startup Lisboa, Beta-i and Canopy incubators. I've spoken at a number of conferences, the talks for which you can find on my video page. And if you're still reading then you know I write a lot, sleep little and am notorious for run-on paragraphs.
If we've worked together in some capacity connect with me on LinkedIn or Angel List.
If we haven't met reach out on Twitter or book me for a consultation via Clarity.fm.
---
Sean featured in the Press
Semi-annual Updates