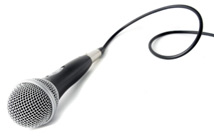 Just wanted to let folks know about three upcoming events at which I'll be speaking:
Leopard Server Event in Scottsdale: this Thursday Feb 26th the Apple-sponsored roadshow comes to Phx to show off the new featues available in Leopard Server. Our friends at MacMedia (the best apple reseller in Arizona) have graciously given us a speaking slot. And our other friends at Parallels have given us the green light to publicly demo the soon-to-be-released Parallels Server product. This will be an interactive talk that covers topics of virtualization on OSX, Parallels Server, and how you can virtualize an existing windows or linux server and run it alongside any of the twenty production JumpBox applications. This is a free event and they're capping registrations at 200 attendees- it will sell out so grab your spot now if you're in Phoenix.
SXSW talks on Mar 7th & 8th: I'm doing two different talks at SXSW this year. Friday Mar 7th at 5pm I'm facilitating a Core Conversation (BoF) talk in Austin called "A Developer's Cookbook to Leveraging Virtualization." This will be a group brainstorm of all the various ways that v12n can be used to simplify a developer's life- from testing to dev to a production deployment. The next day at 5pm I'm on a panel called "Bankrupt your startup in 5 easy steps." This is a humor-infused look at some of the pitfalls that confront early-stage companies. Like learning via the "anti-pattern" in programming, we'll show you what NOT to do, cover the common ways in which early companies fail and offer anecdotal advice on how to defend against these situations.
Under the Radar event on Mar 20th: The good folks at UTR are putting on an event called "The Business of Web Apps" that will showcase emerging startups with have game-changing technologies. We're honored to be one of the companies presenting. I'm doing a 6min talk and will unveil a new product of ours that will definitely change the game. They have a rockstar line-up of companies presenting and it should be an unforgettable day. Registrations are capped at 400 attendees – the event is in Mountain View, CA, get a seat today.
If I get video capture for any of these talks I'll be sure to share here. In the meantime c'mon no laryngitis…
One Response to "Speaking spree"