I had a bit of an "ah-hah" moment this past Thursday evening at the Phoenix Ableton Usergroup (a free monthly group I organize for musicians who use this piece of software). Here's the gist of what changed in my thinking: prior to Thursday if you would have asked me "what makes a great integrated development environment?" I would have said:
The toolset allows you to manifest what's in your head with the least friction and most fidelity.
Post Thursday night, here's my new opinion:
A tool whose design is so inevitable, irreverent, spartan or unique that the tool itself inspires creative ideas that weren't there before its use.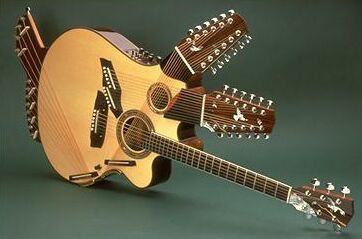 A friend of mine Brandon conducted an experiment called awhile back called "month of music" where he forced himself to author a new piece of original music every day for a month using new and different instruments. He found that the introduction of new and unfamiliar tools generated musical ideas which hadn't existed before.
Ableton is a piece of music recording software that has (for the past four months since I began using it) continued to blow my mind at each turn with untold possibilities. It's admittedly one of the most daunting interfaces I've ever had to learn and reminiscent of 3D Studio Max in its complexity. But it's one of those rare software programs that comes along, shatters the traditional paradigm and opens up a world of possibility that sends your mind reeling with ideas. For me it's been a "Don't know what you don't know" advancement – the equivalent of taking off a pair of dirty sunglasses you didn't even realize you were wearing.
If you're a musician and have plateaued with your musical inspiration via your current multi-track DAW recording software, check out Ableton Live. The learning curve is going to feel like standing at the base of El Capitan looking up so you'll ideally want a trainer, a user group or a bunch of time to dedicate to watching the various Youtube video tutorials out there. But once you can get over the "suck threshold" with it, it's amazing.
I'll write more on Ableton specifically as I become more advanced with it but think about whatever tools you're using now and how you might shake loose some new creative inspiration by going out of your way to do things using a decidedly unfamiliar instrument.