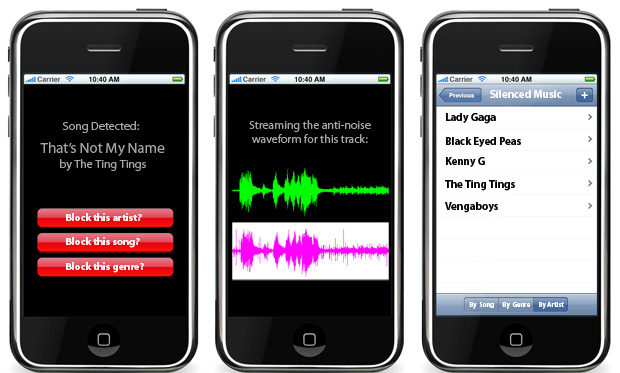 Is this feasible to build? Bonus points if you can figure how to cancel out external music while letting me listen to my own.
You have a UI prototype and a pre-order for at least one at $300- someone please build it.
If nothing more consider doing it as a public service.
6 Responses to "The iPhone app I would buy today for $300"