I had a terrible time trying to get a high-quality movie produced from a simple screen capture yesterday. After much googling it seemed there was no consensus on how to produce a quality screencast using iMovie. I solicited the advice of the helpful Refresh Phx people and after some tinkering found the export settings that produce an acceptable result. I captured the screen video using a neat little app called iShowU (which is like a shareware Camtasia for the Mac). I then brought the clips into iMovie. The first attempt at exporting produced this which was unacceptable quality. The key to getting the quality result involved these things:
Make sure you start the new project as HDV 720p
When you're ready to publish choose File > Export > Quicktime > Expert Settings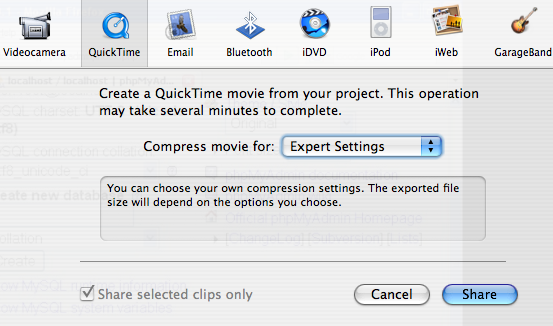 Choose Options and set the size to match the original resolution of the captured video and adjust quality using the following: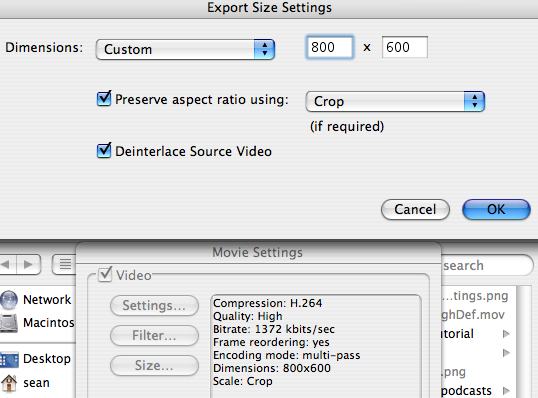 The final result ended up like which is not perfect but looks WAY better than the default output.
7 Responses to "How to produce a screencast in iMovie that doesn't look like crap"