Here's my video recap of Medellin:

And here is the month told in photographs:
Some random thoughts from this month:
Medellin is a fantastic city and is on a short list of places I could/may live after Remote Year.
Starting this month I'm no longer trying to dissect what I like/dislike about the places we go. I explain the rationale a bit more in the video but it's basically for the same reasons Malcolm Gladwell in his book Blink argues that it's actually counterproductive when you seek to analyze vs. go with gut, "thin slicing" on instinctual decisions.
Leviathan is a reality for Pagely at last. That was definitely my single biggest work accomplishment this month and in spite of having the worst sales numbers in over a year and a half for Pagely, this will be an incredibly valuable contribution to the company. The video explains more.
We're now in Lima, Peru for the month of March and I'm looking forward to ceviche, hiking the Inca Trail to Machu Pichu and focusing on getting back into a running routine. I fly back to AZ end of this month for an awards ceremony for my Dad, to speak at Pressnomics and to attend one of my good friend's weddings. I'll rejoin the group the 2nd week of April down in Cordoba, Argentina.
Finally, here are a few of the songs from this month that will forever remind me of our time in Medellin. Adios Colombia, I'll definitely be back.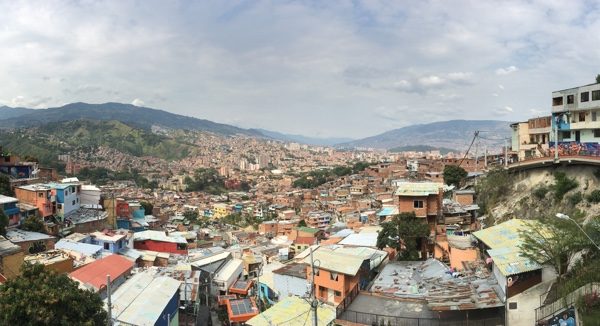 One Response to "Where we lived and worked in Medellin"