Well we just broke the halfway mark of Remote Year having left Valencia, Spain and rounded out month six. Here's my normal video recap that shows where we lived and worked there:

I was fortunate to get outside of Valencia too this past month and travel around Ireland and to Barcelona. Here is the month told in photos:

Salient things that stand out about this past month:
Spain spanish is very different from latin-american spanish. I learned my español in Ecuador so it was a bit of an adjustment to get the Valencian Spanish. They speak very fast and with the "theta" accent.
Ham, ham and more ham. Spain must do 5x average pig consumption per capita as we do in the States. Jamon was on every menu (we even went to a restaurant called "Jamon Jamon."). If you get a chance to try Iberic ham, do it. It's delicious. Paella too, but be prepared to take a nap after.
Valencia was a beautiful, quiet, walkable city with clean streets and nice parks. It was a great R&R stop after Rabat and before diving into the 2nd leg of our journey in Mexico and S. America.
Our Ireland trip was the highpoint of the month for me. The Cliffs of Moher were stunning and just driving the countryside was super relaxing. Driving on the left side of the road with the steering wheel on the right is a mental curveball but such a great experience.
Strong month for sales at Pagely and I'm engaged in two efforts now setting up our business intelligence and implementing a marketing automation framework for improved nurture and conversion.
Anyways, I'm headed back to Phoenix to see friends and family over the Christmas break. If you're in Phoenix the evening after Christmas we're doing a happy hour. Hit me up if you want to join and I'll add you to the FB event. Here are some of the songs that will remind me of this month: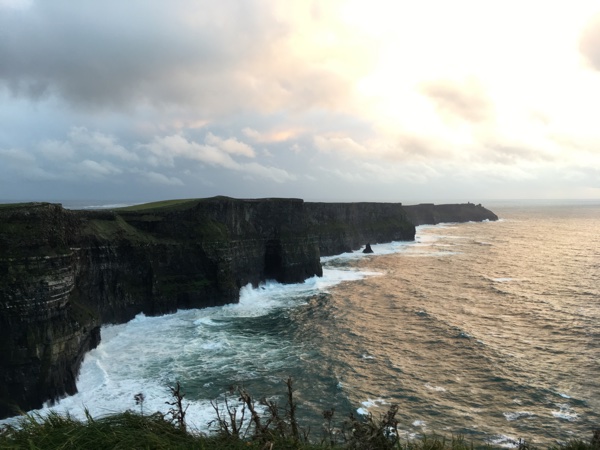 One Response to "Recap of our time in Spain and Ireland"