We held a mini Startup Weekend event in Lisbon this past weekend. For the uninitiated, Startup Weekend is a hackathon-type event in which strangers come together in a weekend and sprint to build and launch a product by Sunday night. It's a global phenomenon (there were 18 different SW events running simultaneously in various cities around the world this past weekend). Ours was unique in that it was exclusive to our Remote Year group but it followed the same structure in terms of concept pitches and team formation Friday night, work all Sat/Sun and then demos of the product on Sunday night. This was my 8th SW event (you can read about some past ones I've been involved with here here here and here).
Here are a few interviews with participants following the conclusion of the event to give you an idea of what the experience was like in their words:

(video credit Chris Peloquin)
We had 24 participants from Remote Year who gelled into the following five teams:
Loo Review – Yelp for Restrooms
DiscoverPath – Self-guided walking tours
Carrot App – Intercept eCommerce impulse buys and encourage savings
Swipe Up – Disintermediate the airline industry
Volunteer Everywhere – eHarmony for volunteering (site not live yet)
Carrot App took first place and DiscoverPath and Volunteer Everywhere tied for 2nd. All of the teams did incredible work pulling this stuff together in a weekend. I had originally proposed doing a SW event with Remote Year folks back at our final Town Hall in Belgrade. With the help of many people working behind the scenes we pulled this together on a greatly-accelerated timeline than normal SW events.
My pitch and deck below for DiscoverPath:
(video credit Chris Peloquin)
Our team had awesome chemistry and was able to get an entire functioning MVP of the app built. This is us creating the next tech unicorn in the streets of Lisbon:

The current version of the app is a pure MVP and has 3 monuments in Lisbon tagged with audio narrations. It enables an example free-form walking tour whereby the listener gets the wikipedia description of each landmark as he/she comes within the specified geofence of each. It's a phonegap app so cross-platform support. The backend is served on a free Heroku server utilizing Keystone (node.js-based CMS), opensource maps, Leaflet js and other free open source libraries. It's a bit surreal to think the entire tech stack for this (including the hosting) was free (as in dollars and licensing) only the time of the developers working over the weekend to pull it all together. How far we've come since the days of $10k in Windows server and MSSQL stack licensing… I'm hopeful we'll continue to hack together on it and refine the app to get it to a more useful state during the course our travels over the next eight months. This is something I want myself.
Lastly, I wanted to give quick shout-outs to the 25 Remotes who took a leap of faith on this event and gave up their weekend in Lisbon to build a product. To Wout Laban who flew all the way from Amsterdam to facilitate the event. Maria-Christina of TechStars for helping coordinate the intro to Wout and giving us approval to do this one a bit differently than the traditional SW. Aline, Jenna, Goncalo and Tomas from RY for supporting us with coordinating food, logistics, venue, etc for the weekend. To Pagely for buying us all lunch on Saturday. Thanks also to Andre Marquet, Miguel Arroja, Afonso Ramos and Toby Gutsche (local Lisbon entrepreneurs) for mobilizing on such short notice and donating time to be judges at the event. And an extra shout-out to Miguel for giving up a Saturday to help provide mentorship for the teams. Lastly, thanks to my friend Andrew Hyde for making the initial intro that set this whole thing in motion. If you'd like to get in touch with any of the teams please leave a comment here and I'll be happy to coordinate an intro. Check StartupWeekend.org to find out when this event will be in your city next.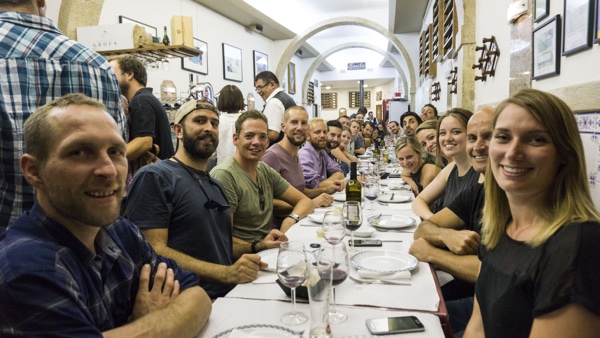 (photo credit Chris Peloquin)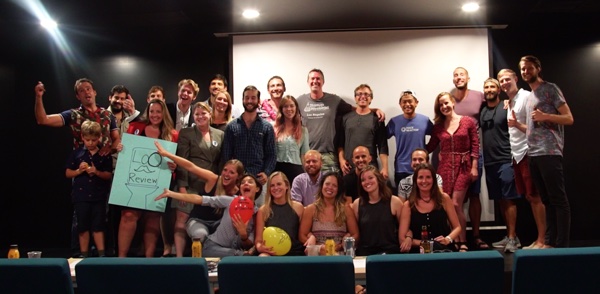 (photo credit Eddie Contento)
Next epic event we're bringing to Remote Year = Simon Sinek's "Start With Why" program next month in Morocco. Stay tuned…