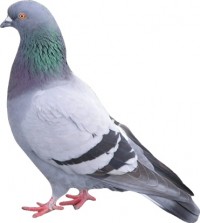 It can't be assumed it will reach its intended recipient.
It's not actually a new phenomenon but it seems the deliverability of application-generated email has fallen to a point where a letter sent via the US Postal Service is more likely to reach its intended recipient. Let me explain.
Many services (including our own) use email as an integral part of the service itself. Account activation, critical system notifications, trial key issuance, software update alerts, billing-related communications: email is the transport mechanism we rely upon because it's realtime and it's the lowest common denominator for reaching a user. The recent preponderance of SPAM however and (consequent aggressiveness of spam filters) has rendered email unreliable for this purpose.
Person-generated emails still seem to make it 99% of the time but I'd guess the deliverability of our automated emails is maybe 85%. In scenarios of account activation it's merely an annoyance but in scenarios of proactive notifications of important events this is a real issue. Failing to receive those communications can have real material impact to the customer.
How are folks dealing with the unreliability of email in their apps? Are you staying within the realm of email and seeking better ways to ensure delivery? Exploring alternate communication mediums like SMS or IM's? Offering personalized, protected RSS feeds of account activity? Or has someone developed a web service that can launch carrier pigeons?
3 Responses to "Email now suffers the problem of carrier pigeons"