I don't usually use my blog for this type of thing but if you're in Phoenix, AZ and are in the market for computer equipment, musical gear or furniture check out the virtual yard sale below: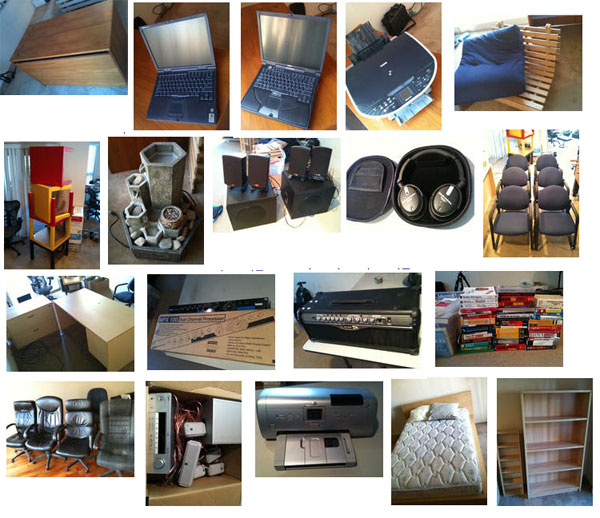 I recently moved my office and residence and have a ton of stuff that I'm selling cheap. I'm out on the 1st so as the cheesy sales guys on TV say "Everything must GO!" Some of the more noteworthy stuff that might interest fellow nerds:
300lbs of technical books (that's right, measured in lbs not qty – O'Reilly and many others)
Guitar gear: Line 6 150W amplifier and a Lexicon effects processor
A pair of Klipsch computer speakers with sub woofers
Brand new pair of Audiotechnica noise canceling headphones
Cannon MP500 multi-function printer/fax/scanner and HP Photosmart 7960 printer
Wooden slatted futon with cushion
Matching maple desk, file cabinet and bokshelves
Maple full-sized bed with mattress
There's also a mountain comprised of every computer and sound cable ever made plus plenty of other house and office items I didn't have time to photograph. I'll be camping out there playing car salesman tomorrow so call if you have any questions and make an offer if you see something you like – 602.492.4218.
3 Responses to "Everything must go!"